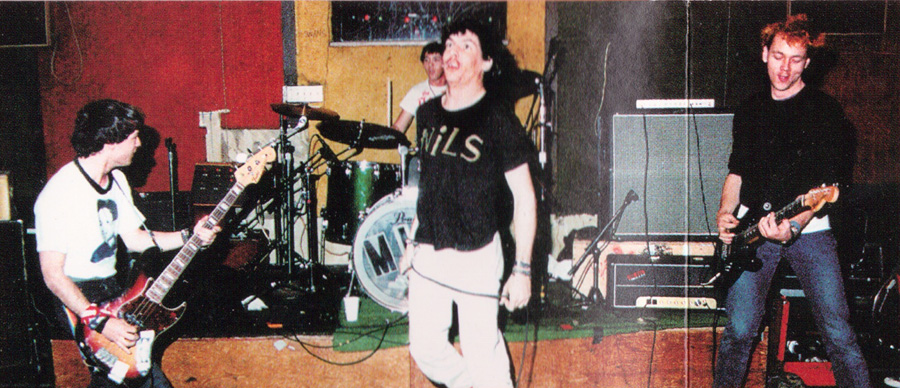 A golden oldie today by an early hardcore punk band called M.I.A. (not the female rapper M.I.A.).
Forming from the ashes of a band from Las Vegas called Swell, M.I.A. got together at the start of the 80's and got a boost when they left a demo tape with 7 Seconds frontman Kevin Seconds which ended up getting passed around various influential genre figures and got them noticed. 1982 saw the release of a split album with Genocide called Last Rites For Genocide And M.I.A. (from which today's song comes).
An early fan was Jello Biafra who saw that their album Murder In A Foreign place got distributed on the Alternative Tentacles label. Further albums followed in '85 (Notes From The Underground) and '87 (After The Fact) though by this time the band had lost it's spark, and had gone through a few line up changes and by '88 had called it a day. Alternative Tentacles released a 37 song retrospective in 2001 called Lost Boys.
Vocalist Mike Conley was found dead in a Chicago hotel parking lot in Feb 2008 and then a couple of years later band mate Todd Sampson died following a concert in Las Vegas, this song, Tell Me Why, is dedicated to them.....
Tell me why
You love living in the U.S.A.
Let's not lie
You know it seems to be the only way
We don't try
We just pass the time away
Please don't cry
You know the country's not here to stay